Legislative Update 8-13-21
Deadline is Aug. 31 for interim ARP spending reports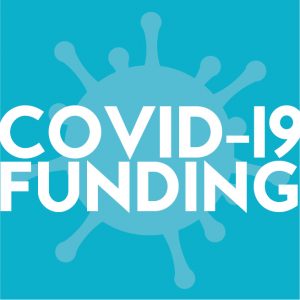 The U.S. Treasury is reminding counties that the deadline to submit both an Interim Report (all counties) and Recovery Plan Performance Report (counties with populations 250,000 and above) is Aug. 31. Below are some other important updates regarding ARP funding:
Recovery Plan Performance Report Resources: U.S. Treasury has released a template for the Recovery Plan Performance Report, which is required ONLY for counties above 250,000 population.
U.S. Treasury User Guide: U.S. Treasury released a user guide on State and Local Fiscal Recovery Fund recipient reporting portal. The guide contains step-by-step guidance for submitting the required Recovery Fund reports using Treasury's portal, and should be used in conjunction with Treasury's Compliance and Reporting Guidance for satisfying reporting and compliance requirements.
Interim Report: Due by Aug. 31, 2021, the Interim Report requires all counties to report programmatic data for spending between March 3 and July 31, 2021. (This is a one-time report.) A county must submit an Interim Report even if it hasn't obligated or spent any Recovery Funds. The county should submit a report showing no ($0) obligations or expenditures have yet been incurred. If the county received Recovery Funds AFTER July 15, 2021, the county must submit an Interim Report within 60 days of receiving funding.
Project and Expenditure Report:  These reports are also required for all counties (with two tiers, see below) and require project and expenditure data for awards and sub-awards, demographic information for each project and other programmatic data. Initial Project and Expenditure Report is due Oct. 31, 2021. For counties with awards above $5 million, project and expenditure reports are due quarterly For counties with awards under $5 million, project and expenditure reports are due annually
For any updates on ARP news and compliance, visit MAC's ARP Resources page. 
U.S. Senate approves $1T infrastructure bill; action moves to U.S. House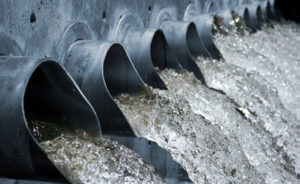 A $1 trillion federal infrastructure bill cleared the U.S. Senate this week in a bipartisan vote. The legislation, passed 69-30 with 19 Republicans joining all 50 Democrats, could be the nation's biggest investment to improve infrastructure in decades. In the form now before the U.S. House of Representatives, it includes:
$110 billion for roads and bridges
$39 billion for public transit
$66 billion for passenger and freight rail
$7.5 billion for electric vehicles
$65 billion for broadband access
$65 billion to improve the nation's power grid
$25 billion for airports
$55 billion on water infrastructure including, $15 billion to replace lead pipes and $10 billion to address PFAS contamination
However, Senate passage kicked off debate on a much larger $3.5 trillion spending bill backed by Democrats. House Speaker Nancy Pelosi intends to hold the infrastructure bill until the second bill is passed in the Senate through a process called reconciliation, which allows it to be passed by a simple majority. Work on these bills in Congress is expected to continue for some time.
Check out NACo's resource for transportation and infrastructure: Federal Transportation & Infrastructure Policy Hub for Counties.
For more information on infrastructure polices, contact Deena Bosworth at bosworth@micounties.org.
Policy platform drafts are now ready for member review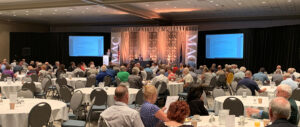 MAC's Annual Business Meeting will be held on Tuesday, Sept. 28 at 9 a.m. in the Theater of the Grand Hotel during the 2021 Michigan Counties Annual Conference.
County commissioners who are registered for the conference may participate as voting members in the business meeting, which includes review and approval of MAC's 2021-2022 policy platforms.
The platform process begins with MAC's policy committees, which meet during the year to address key issues. Their drafts are then submitted to the MAC Board of Directors for review. The MAC Board then advances the drafts to the membership for final approval.
Those Board-vetted drafts are now available on the MAC website here. (Please note that this is a password-protected page. Each member county has a set of access credentials, which are shared each year with your county administrator. If you do not have your credentials, contact Hannah Sweeney at sweeney@micounties.org for them.)
According to MAC's By-laws (Article III, Section 6):
"A member wishing to submit an amendment to the MAC Platform shall submit the amendment to MAC at least five (5) days prior to the opening day of the MAC Annual Conference. Such amendment will require a majority vote at the annual meeting to be adopted.
"An amendment to the MAC Platform may be presented from the floor during the annual meeting. Such amendment will require a 2/3 majority vote of the members at the meeting at which a quorum is initially established to be adopted."
To submit a platform amendment in advance, draft your preferred language and email to sweeney@micounties.org no later than Sept. 21, 2021.
Taxes are topic of Podcast 83 interview with Citizens Research Council leader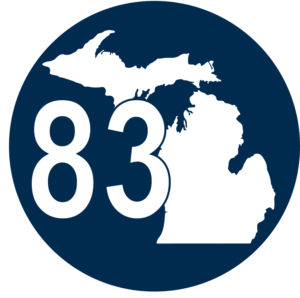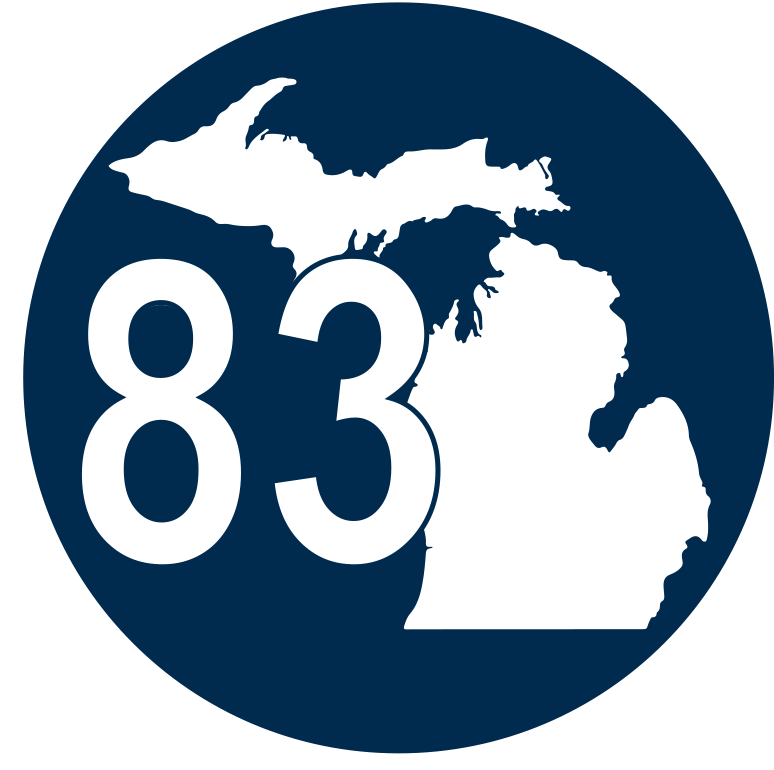 MAC's Podcast 83 team is taking a summer hiatus from live broadcasts. In the latest of a series of newsmaker interviews for the summer, Podcast 83 hosts Eric Lupher of the Citizens Research Council.
MAC's Deena Bosworth talks with Lupher about Michigan's tax system, specifically as it relates to local government revenues, and the potential for reforms.
Click here to view the episode.
Members can view any previous episode of the podcast on the podcast webpage.
Confused on census data? NACo webinar is for you.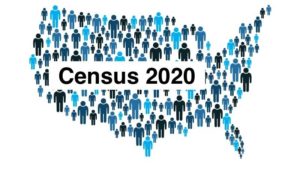 An Aug. 18 webinar from the National Association of Counties (NACo) will address the data now coming out of the 2020 Census.
"Guiding County Decisions: An Overview of Key Census Bureau Programs for Administrators, Executives and Managers" will run from 1 p.m. to 2 p.m. EST.
"County administrators, executives, and managers need reliable, accurate, and unbiased information to guide economic development, emergency management, and other decisions in their areas. The Census Bureau's household and business programs can be a critical resource to meet this need. This session will provide an overview of key Census programs that provide data at the county level, including the American Community Survey, County Business Patterns and the Economic Census and an update on the data coming from the 2020 Decennial Census and when users can expect these data. Census experts will provide actual use cases of how these data can be used to guide decisions, including how counties can help their residents and businesses begin to recover from the Coronavirus pandemic."
For details and registration, click here.
Still time to enroll in final 2021 cohort for Leadership Academy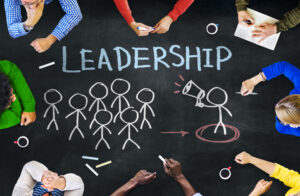 Join the 1,700 counties and state associations already benefiting from the effectiveness of the NACo Leadership Academy, the 12-week, online leadership program led by General Colin Powell. Scholarships still available for you and your team.
MAC and NACo would like to acknowledge and congratulate the Michigan county graduates from the April cohort:
Brian Bousley, Administrator/Controller, Dickinson County
Sara Hough, Human Resources Manager, Muskegon County
Jennifer Zywicki, Chief Deputy County Clerk, Leelanau County     
The September cohort is right around the corner. Join us in investing in the county workforce.
To enroll or learn more, click here.
Developed by Gen. Colin Powell, the Professional Development Academy and NACo, the High Performance Leadership Academy is an online 12-week program that helps your workforce develop fundamental, practical leadership skills to deliver results for counties and our residents.
'Fiscally Ready' webinars resume on Aug. 25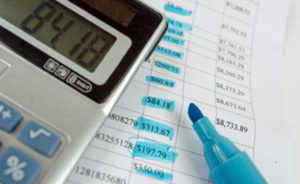 County leaders are encouraged to attend two upcoming "Fiscally Ready Communities" webinars jointly presented by the Michigan Department of Treasury and Michigan State University Extension. Each FREE training is 90 minutes and designed to assist appointed and elected officials with entry and intermediate budgeting knowledge.
Budgeting for Fiscal Sustainability*
This training will provide best practices for local governments' fiscal health including budgeting, long-term planning, dealing with uncertainty, and financial policies and procedures.
This training will take place on Aug. 25 at 10 a.m.
Please register via the Budgeting for Fiscal Sustainability Event Registration page.
*Qualifies for MAC County Commissioner Academy credit for county commissioners.
Capital Asset Management and Planning Trainings
This will be the third and final presentation of this information and will cover the basics of a Capital Improvement Program (CIP), best practices, and give participants a chance to share techniques that have worked for their community. Additionally, the training will assist both elected and appointed local officials in outlining your policies and procedures for capital asset management and planning. This will ensure that their local government is being proactive, while discussing the interconnectivity of many local government requirements.
This training will take place on Dec. 9 at 6 p.m.
You may register via the Capital Asset Management and Planning Event Registration page.
County applications sought for new Housing Solutions Workshop

Four cities or counties with populations between 50,000 and 500,000 will be selected to attend the Housing Solutions Workshop, which has been developed by the NYU Furman Center's Housing Solutions Lab, Abt Associates, and the Lincoln Institute of Land Policy. Each delegation will consist of 5–6 members, including senior leaders from different departments and agencies in local government and external partners that are essential to the city's housing strategy.  
The workshop is intended for cities or counties that are in the early stages of developing a comprehensive and balanced local housing strategy. The Housing Solutions Workshop will include eight 90-to-120-minute virtual training sessions and be held from Oct. 25 to Nov. 18, 2021.
Applications are due by Sept. 10, 2021.
Details and application here: https://www.localhousingsolutions.org/lab/workshop/.
Recycling grants now available; apply by Aug. 20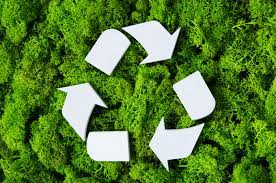 The Recycling Partnership and the Michigan Department of Environment, Great Lakes, and Energy (EGLE) want counties to know about an exciting grant opportunity totaling $575,000 that exists for communities statewide in 2021 to dramatically improve residential recycling.
EGLE and The Partnership are encouraging elected officials and local government leaders to apply for these grants that can help Michiganders improve the quality of materials they recycle at curbside or drop-off locations, as well as reduce recycling contamination. All Michigan community recycling programs are eligible to apply for these grants from EGLE and The Partnership of up to $4 per household for curbside programs and up to $3 per household for drop-off programs.
Applications are due Aug. 20, 2021, and complete instructions can be found in the request for proposals at recyclingpartnership.org/michiganrfp.
Staff picks