Legislative Update 8-19-22
House committee approves extension for trial court funding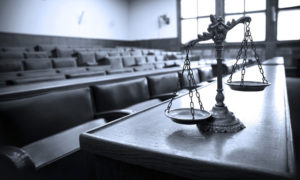 Michigan trial courts would continue to have the authority to impose fees, a critical funding element, until May 1, 2024, under a new version of a MAC-backed bill adopted by the House Appropriations Committee Wednesday.
House Bill 5956, by Rep. Sarah Lightner (R-Jackson), was designed to address the crisis caused by the looming expiration of fee authority on Oct. 1, 2022.
Courts have long relied on fees to help fund operations. In 2014, the Michigan Supreme Court said, however, that courts could levy only fees specifically designated by the Legislature. MAC led a coalition to enact a legislative fix that was adopted in the fall. That legislation, to place "reasonably related" costs, has been extended twice already.
With the Oct. 1 deadline looming, MAC urges quick action on HB 5956 when the House returns to Lansing in late September. The bill must pass through both chambers and be signed by Gov. Gretchen Whitmer prior to Oct. 1 to avoid a disruption in fee authority.
MAC will be asking for member outreach to legislators in late September as the final push for the bill begins.
For more information on this issue, contact Samantha Gibson at gibson@micounties.org.
Five candidates file for five seats on MAC Board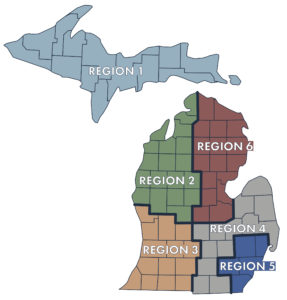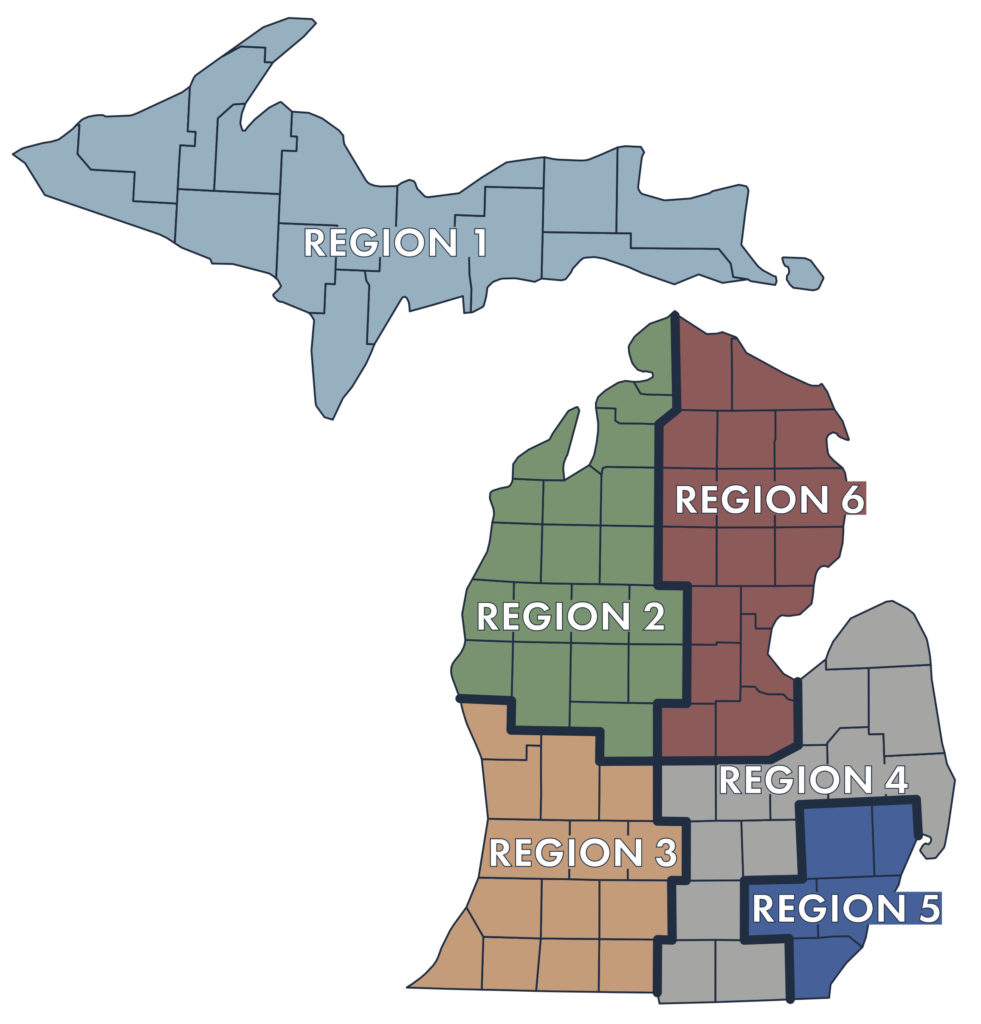 Commissioners attending the 2022 Michigan Counties Annual Conference (Sept. 18-21 in Port Huron) will vote in caucuses to fill five seats on the MAC Board of Directors after the candidate filing period closed on Thursday.
Five candidates filed for six available seats, with no one filing for the final year of an unexpired term for Seat B in Region 4. That seat will remain vacant until the next election opportunity at the 2023 Legislative Conference in April.
The five candidates for September each filed for election or re-election in different seats, as listed below:
At-large Seat B – William MIller of Oakland
Region 4 Seat A – Ken Mitchell of Clinton
Region 5 Seat A – Antoinette Wallace of Macomb (to fill 1 year of unexpired term; winner is still eligible to serve 3 full 3-year terms after first year)
Region 6 Seat A – Vaughn Begick of Bay
Region 6 Seat B – Scott Noesen of Midland
Seats representing regions are filled by a vote in regional caucuses at the conference. At-large seats are filled by the candidate that wins a majority of the six regional caucuses. The MAC Board of Directors is the key body in guiding the legislative and organizational strategies of MAC. Board terms are three years in length and individuals may serve up to three terms.
For more information on MAC Board elections, contact Executive Director Stephan Currie at scurrie@micounites.org.
Two new staffers join MAC advocacy team
Looking to build on recent success in Lansing capped by the enactment of 4-year terms for county commissioners in 2021, MAC expanded its Governmental Affairs Team today with the addition of two governmental affairs associates.
Madeline Fata comes to MAC from the offices of Rep. Ken Borton (R-Otsego), who is himself a former MAC Board president.
Fata (fata@micounties.org) also worked in the offices of state Sens. Wayne Schmidt (R-Grand Traverse) and Dale Zorn (R-Monroe) and for Michigan Legislative Consultants, a Lansing-based lobbying firm.
She has a bachelor's degree in social science from Michigan State University, with a secondary degree in anthropology. Between Fata and Governmental Affairs Director Deena Bosworth (anthropology, Western Michigan University), MAC may have the largest anthropology contingent of any advocacy office in the United States!
Samantha Gibson has even deeper ties to MAC, having served as an intern on our Governmental Affairs Team in 2019-20.
Gibson (gibson@micounties.org) was most recently the legislative director for Rep. Rodney Wakeman (R-Saginaw), where she focused on policy work for the House Families, Children and Seniors Committee. Gibson has a bachelor's degree in political science from Michigan State University.
Madeline will staff MAC's policy committees on Transportation and on Environmental, Natural Resources and Regulatory Affairs.
Sam will staff MAC's policy committees on Health and Human Services and on Judiciary and Public Safety.
"I am very excited to bring on both of these up-and-coming women to our staff," said Deena Bosworth, MAC's director of governmental affairs. "Each brings a level of expertise, personality and advocacy skills that will help shape and define the future of our organization."
MAC on broadband: Counties have big role to play
Counties are uniquely positioned as regional governments to play an essential role in the buildout of broadband services in Michigan, a MAC staffer told a workshop audience on broadband policy on Thursday.
Deena Bosworth, director of governmental affairs, also emphasized the need for  counties to be eligible to receive federal BEAD funding and to have the option of owning the fiber that is put in the ground at the event, "Internet for All: Michigan Local Coordination Workshop," put on by Michigan's new High-Speed Internet Office. She was joined on a panel by representatives from the Michigan Association of Townships and Southeast Michigan Council of Governments.
The panel focused on upcoming federal and state funding opportunities and emphasized the need for local units of government to be included in conversations about distributing those funds. Each panelist expressed interest in working closely with private providers to expedite the planning process.
The common themes of the day were a need for rapid broadband expansion, a desire for collaboration between entities and a vision for affordable and easily accessible internet throughout Michigan.
MAC will continue its focus on this critical issue with a plenary session at the 2022 Annual Conference, Sept. 18-21 in Port Huron. For details on conference events, click here.
Public employees may be eligible for federal student loan relief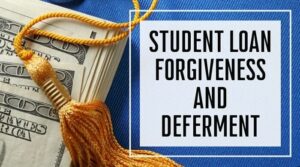 The state is encouraging Michiganders working in public service to review the Public Service Loan Forgiveness (PSLF) program to see if they qualify for federal student loan relief no later than October 31, 2022. Thousands have already utilized the program to pay off their debt, and over 148,000 more Michiganders may be eligible due to the recent PSLF waiver, says Gov. Gretchen Whitmer.
More than 4,700 Michiganders have successfully applied for debt relief and have had $260 million in loans forgiven. On average, that is $55,000 per borrower.
Until Oct. 31, 2022, the U.S. Department of Education is offering public servants working in government and eligible non-profits a second chance to qualify for student loan forgiveness. An estimated 154,000 public service workers in Michigan could be eligible for student loan debt relief under the PSLF waiver. According to the Office of Federal Student Aid's June report, over 6,000 Michiganders have taken advantage of the PSLF waiver and have had $358 million in loans forgiven.
The recent changes to the federal Public Service Loan Forgiveness program allow previously ineligible borrowers — those with a non-Direct loan, who are not enrolled in an income driven repayment plan, who have missed a repayment, or made a partial repayment in the past — to receive credit toward loan forgiveness for the years they worked in government or a qualifying non-profit.  
To apply for the PSLF waiver, borrowers should: 
Visit studentaid.gov/pslf/employer-search/search-tool to verify their employer qualifies for PSLF.   
Submit a certified copy of the Public Service Loan Forgiveness Employment Certification form to the U.S. Department of Education before Oct. 31.   
If borrowers have questions regarding their individual situation, they can visit studentaid.gov/pslf/ or call FedLoan Servicing at 1-855-265-4038.  
Congress created Public Service Loan Forgiveness (PSLF) to recruit and retain top talent in the public sector workforce. If an individual works for federal, state, local, or tribal government or a qualifying non-profit for 10 years, makes 120 full, on-time loan payments, and submits all required paperwork, the federal government forgives all of their remaining student loan debt. 
Staff picks