Legislative Update 8-6-21
Conference sessions to focus on leadership, budget, tourism
Keynote and plenary speakers for the 2021 Michigan Counties Annual Conference will focus on the themes of leadership, budget and tourism during the event's largest sessions on Monday, Sept. 27.
Darryl Ross, an author and motivational speaker who speaks on leadership throughout the country, will be the Monday morning keynoter.
Ross' fascinating career has taken him from the classrooms of James Madison University, to traveling the world as an entertainer and performer, to his singular passion of sharing his faith, knowledge and experience to motivate people to live their dreams. For the past 15 years, Ross has provided keynotes, presentations and trainings throughout the country to such groups as the Virginia Business Education Conference, the DCRA Management Expo and the Loudoun Water Leadership Conference.
Also speaking at the Monday morning Plenary session are two familiar faces for Michigan county leaders:
MAC Executive Director Stephan Currie, who will provide his semi-annual "State of MAC" report
MAC Governmental Affairs Director Deena Bosworth, who will present a "MAC Legislative Update" focused on priorities and challenges for the fall session days of the Michigan Legislature
Keynoting the Monday afternoon Plenary session will be Bethany Wicksall, who became deputy state budget director for Gov. Gretchen Whitmer in spring 2021.
A graduate of Michigan State University's James Madison College, Wicksall oversees general operations of the State Budget Office, including direction of the budget development process. Prior to joining the State Budget Office, Wicksall worked 18 years in both the House and Senate fiscal agencies.
Wicksall will provide county leaders an in-depth look at the state budget process, particularly as it relates to county funding.
Appropriately, considering the conference's location at one of Michigan's tourism capitals, the Monday sessions will close with a presentation on tourism and the Pure Michigan campaign by Dave Lorenz.
Lorenz serves as vice president of Travel Michigan where he is responsible for leading the state's tourism branding, advertising and public relations efforts; overseeing the award-winning Pure Michigan tourism campaign; and coordinating overall statewide tourism initiatives. Prior to coming to Travel Michigan in October 2002, Lorenz was the Manager, Partnerships and Promotions, for Meijer, Inc.
Ferry discount offered for conference; early-bird, hotel deadlines loom

MAC and the Michigan County Medical Care Facilities Council are pleased to announce a deal with Shepler's Ferry service for discounted ferry tickets for 2021 Annual Conference attendees.
You will able to travel to Mackinac Island from either of Shepler's locations in Mackinaw City or St. Ignace for a roundtrip price of $21 ($12 for children). You can make your reservation via Shepler's website (www.sheplersferry.com) using the promo code MCMCFC2021 or by calling 800-828-6157 and referencing the MAC/MCMCFC conference.
County leaders who still have not registered for the conference or secured their hotel rooms are urged to do so soon, as key deadlines are approaching that significantly affect costs.
For example, the early-bird rate for the conference fee ends on Aug. 18. After that date, registrants will pay an extra $50 for the full conference member rate.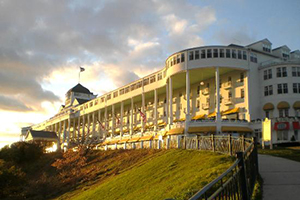 Even more important, the deadline to utilize the special conference room rates at Grand Hotel will expire on Aug. 26.
While the least expensive rooms in our block have been reserved, conference-goers can still secure a room at the historic hotel for $500 a night (double occupancy and not including taxes and fees). The room rate covers five meals and is approximately 50 percent cheaper than the regular rate for the hotel during the event dates of Sept. 26-28.
Secure your room now by going directly to Grand Hotel's reservation portal with the special conference code already loaded.
For specific questions on conference logistics, you may contact conference@micounties.org.
County millage requests approved in August election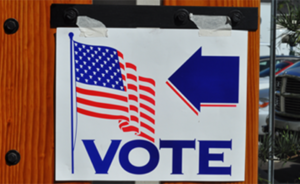 Voters in six Michigan counties approved all countywide millage questions placed before them in the Aug. 2, 2021, elections.
According to results collected by Gongwer News Services, millage proposal victories occurred in Chippewa, Houghton, Huron, Isabella, Kalkaska and Mackinac counties. Notable among the results were:
Passage in Houghton County of a millage renewal for the Canal View-Houghton County Medical Care Facility and millage increases in Isabella and Mackinac to support the 911 emergency communications system.
Local leaders express dim view on state trends in survey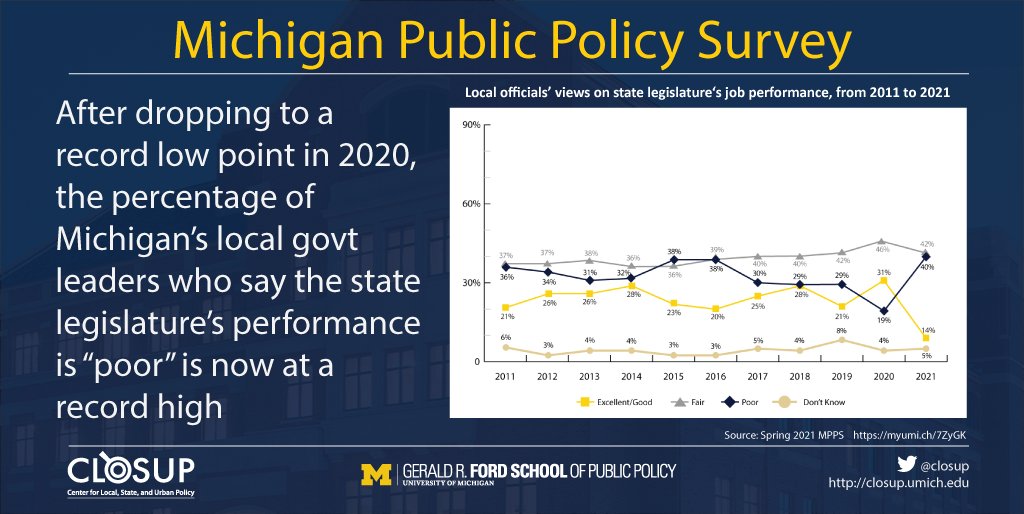 About two out of three local government leaders responding to a recent survey said the state of Michigan has gotten on the wrong track, the highest level of pessimism reported since tracking began in 2011 said the Center for Local, State, and Urban Policy (CLOSUP) at the University of Michigan's Gerald R. Ford School of Public Policy.
Statewide, 67 percent of survey respondents said wrong track, while just 23 percent said the state is generally going in the right direction, a record low number. The past two years of surveys have seen significant swings in local leaders' evaluations of the Legislature's performance, first in the positive direction in 2020, but now sharply negative in April-May 2021, CLOSUP reported.
Despite the dim view of state and federal trends, local leaders tended to consistently give their local communities high marks. Statewide, 92 percent of both Republicans and Democrats say their own jurisdictions are headed in the right direction, as do 80 percent of Independents.
Staff picks