Legislative Update 9-11-20
Podcast 83 team to discuss state budget, fall priorities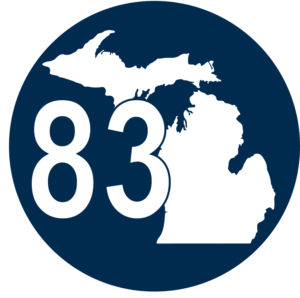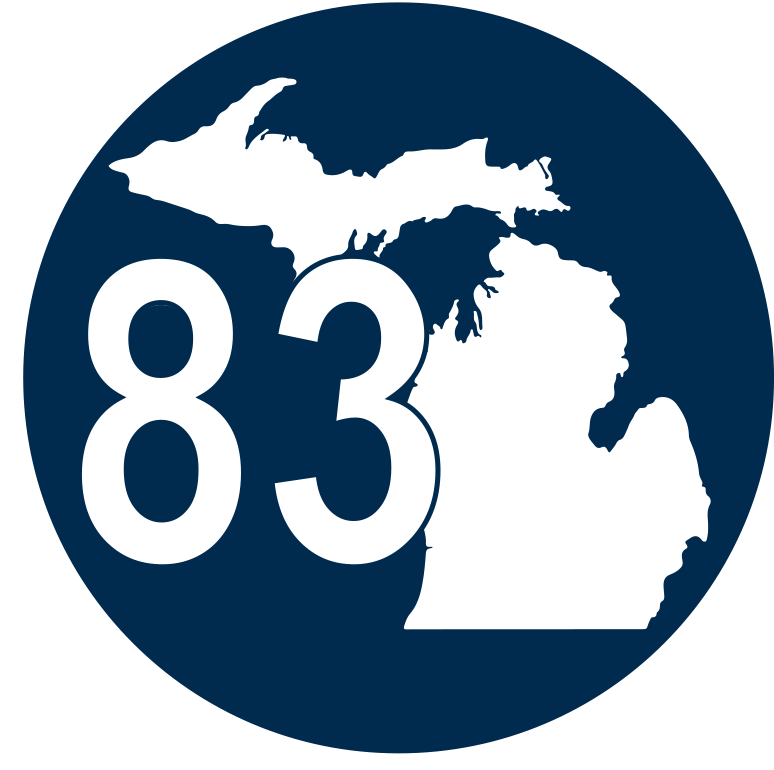 MAC's Podcast 83 team will lead a special live edition on Monday, Sept. 21 to field questions from county leaders on the FY21 state budget and all other legislative matters coming to a head in Lansing this fall.
Executive Director Stephan Currie will moderate the discussion that will include Deena Bosworth, governmental affairs director, and Meghann Keit, governmental affairs associate.
Click here to register for the free webinar, which will run from 1 p.m. to 2 p.m. 
If the event doesn't work with your schedule, don't worry. A video recording will be made available on the Podcast 83 homepage on Sept. 22.
To ensure your question gets the full Podcast 83 treatment, send it in advance to Bosworth at bosworth@micounties.org.
Webinar goes over latest on COVID-19 for locals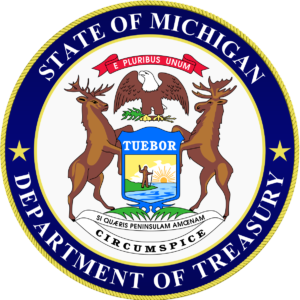 The latest webinar in a series co-sponsored by MAC, the Michigan Department of Treasury and others reviewed the latest guidance and tips involving COVID-19 aid for local governments on Sept. 8.
To see a video recording of the session, click here.
Also, on Friday, Treasury reported that the Funding Acceptance Packet for the Coronavirus Relief Local Government Grants (CRLGG) is now available.
For more information on Treasury information on COVID-19, visit their webpage.
Bill would create state Emergency Management Department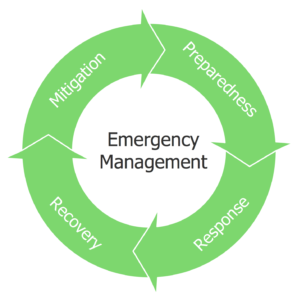 A state Department of Emergency Management would be created under a bill filed last week.
House Bill 6148, by Rep. Jack O'Malley (R-Benzie), would remove the emergency management functions from the Michigan State Police Department and relocate it to its own department; require an emergency management plan be submitted to the governor and the Legislature every two years; require each county emergency management coordinator to be certified and report directly to the county board chair; require distribution of federal grants to counties and municipalities; and prohibit an elected official as serving as the emergency management coordinator.
Testimony on the bill is expected next week. MAC has not taken a position on the bill yet.
For more information on this issue, contact Deena Bosworth at bosworth@micounties.org
New PPT bills would affect heavy equipment, solar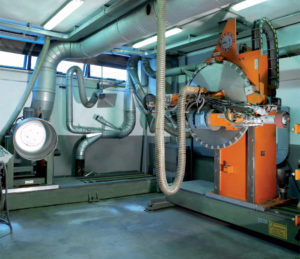 The House Committee on Tax Policy took testimony this week on House Bills 5778 and 5779, by Rep. Jim Ellison (D-Oakland), that would change the way rented heavy equipment is taxed in Michigan. Currently, heavy equipment is taxed as personal property (PPT) and credited to the taxing jurisdiction where it physically sits on Dec. 31 of each year. 
Since this equipment is rented and movable, neither the companies paying the taxes are clear what their obligations will be on a year to year basis nor can the local tax collecting units forecast the revenue in an efficient manner. The bills seek to eliminate PPT on this equipment and instead replace it with a 2 percent tax on the rental of the equipment. This tax would be paid by the customer, collected by the company renting the equipment and submitted quarterly to the Michigan Department of Treasury.
By May 20 of each year, Treasury would be required to send 90 percent of this revenue to the local tax collecting unit where the rental transaction originated, and 10 percent of the revenue to the other counties, cities, villages and townships not receiving a share of the distribution. Within 35 days of receiving the revenue, the tax collecting unit would be required to disburse the revenue to the taxing units (counties, et al) in the same proportion as it distributes property taxes. 
In addition to the equipment rental bills, bills affecting the PPT on solar energy facilities have been introduced. Senate Bill 1105, by Sen. Curt VanderWall (R-Mason) and SB 1101, by Sen. Kevin Daley (R-Tuscola), would exempt solar energy facilities and storage systems from the PPT and instead create a PILT (payment in lieu of taxes) system. 
Proponents are seeking a standardized, statewide system that will provide predictability in the taxes owed, regardless of the jurisdiction; escape the variability in assessments and millage rates; and provide a flat stream of revenue for those communities that host this equipment. The legislation would create a PILT of $3,500 per megawatt maximum annual payment, as opposed to a tax based on an assessed value and depreciation schedule.
In order to qualify for PILT as opposed to a tax, the owner of the facility would be required to file for and receive an exemption certificate, which would not expire unless they permanently ceased production, received a judicial determination that they failed to make their payments, or upon the jointly agreed upon termination date. MAC is seeking clarification on the equitable amount per megawatt hour, the assumptions that brought them to that amount, the efforts of the Michigan Tax Tribunal to make recommendations on standardizing the assessment of the equipment and the overall financial impact to counties.
MAC has not yet taken a position on any of these bills. The legislation will be discussed at our September Finance and General Government Committee session.
 For more information on this issue, contact Deena Bosworth at bosworth@micounties.org.
State launches Futures for Frontliners campaign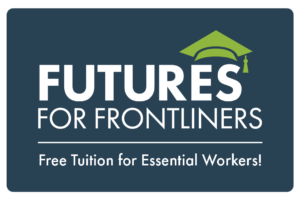 County frontline workers put their own health at risk during the worst of the pandemic. That's why Michigan has created Futures for Frontliners – to offer essential workers like you the opportunity to attend school tuition-free full-time or part-time while you continue to work. MAC is pleased to partner with the state and others on this initiative.
Who's eligible? All essential workers in Michigan without college degrees or high school diplomas or equivalency who staffed our hospitals, nursing homes, and grocery stores, who cared for our children, provided critical police and fire services, delivered our food, picked up our trash, manufactured PPE, and other key jobs during the April-June period that kept our state running.
The application for seeking a college degree or certificate, attaining your high school diploma or equivalency, and additional program information are available now at Michigan.gov/Frontliners, with enrollment in classes available beginning January 2021.
Please share this information with your county employees.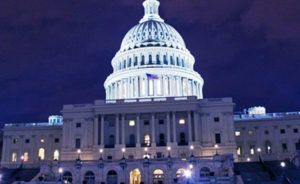 NACo unveils toolkit for lobbying Congress
To help local leaders advocate for top county priorities between now and the end of the year, NACo has developed an online Advocacy Toolkit, which features in-depth information, talking points, sample advocacy emails, tweets and Facebook posts, federal legislation trackers and exclusive NACo materials to help tell the county story.

As members of Congress are in their home districts, this toolkit provides resources to communicate with them, demonstrate the impact of county programs and advocate for federal policies that support local priorities.
Water School webinars aimed at local officials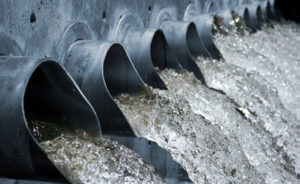 MSU Extension is offering a free online Michigan Water School webinar series for elected and appointed officials and staff. Elected and appointed officials often need to make important decisions regarding the future of shared water resources. The new online version of the Michigan Water School program from Michigan Sea Grant and Michigan State University Extension provides decision-makers with critical, relevant information needed to understand Michigan's water resources in order to support sound water management decisions.
This year, Michigan Water School: Essential Resources for Local Officials will be offered for free in a series of Zoom webinars from 3 p.m. to 5 p.m. on four Thursday afternoons (Oct. 8 and 22, Nov. 5 and 19). The program will include sessions on water quantity; water quality; water finance and planning; and water policy issues. Topics to be covered include:
The Blue Economy
Fiscal benefits of water management
Incorporating water into local planning and placemaking
Resources to help address water problems
Water policy at the federal, tribal, state, and local levels
Water School speakers will include educators and faculty from MSU and MSU Extension as well as other experts providing local perspectives.
Register to attend the free, policy-neutral, fact-based program at events.anr.msu.edu/WaterSchoolWebinarSeries2020. Not sure if you will be able to attend the live sessions? Each webinar will be recorded and all registrants will receive links to the recordings so you can watch them at a more convenient time, along with additional resources.
For more information, contact Michigan Sea Grant Extension Educator Mary Bohling at bohlingm@msu.edu. Follow on Twitter with #MIWaterSchool.
Staff picks