MAC president featured in latest edition of NACo's County News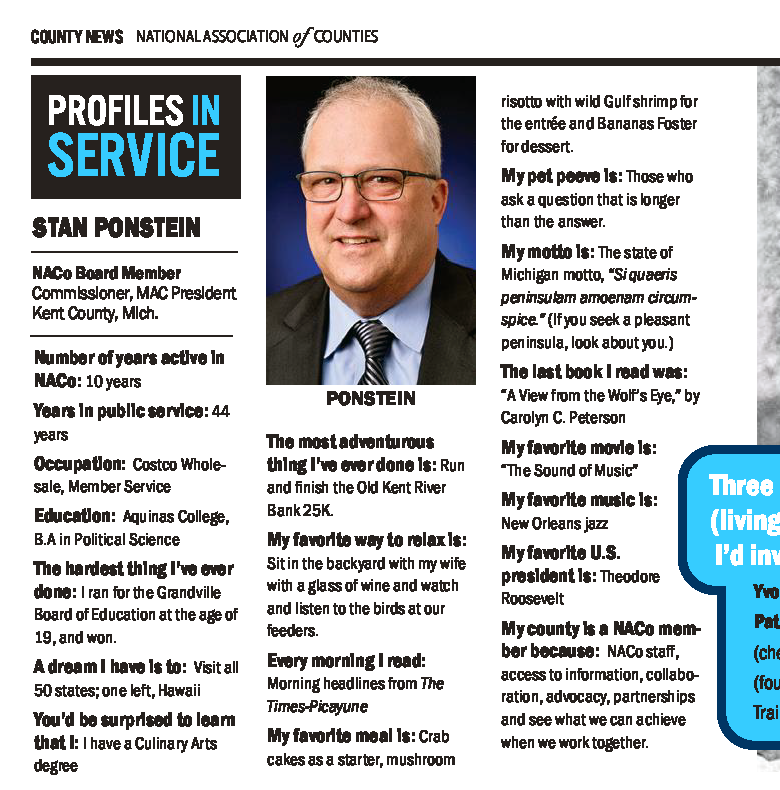 Stan Ponstein, Kent County commissioner and MAC president, is featured in the "Profiles in Service" section of the July 17, 2023, edition of County News, the publication of the National Association of Counties.
Among the tidbits Ponstein shared with the NACo writers were:
His favorite movie is "The Sound of Music."
He has a culinary arts degree.
The three people (living or dead) he'd invite to dinner are: Yvon Chouinard, founder of Patagonia, chef Anthony Bourdain and Susan Butcher, Iditarod Sled Dog Race champion.
To see the full feature, click here.
To watch Ponstein's remarks at MAC's 125th Anniversary Celebration in Lansing on Feb. 1, go to our YouTube channel.