Many Michigan residents are struggling, wellness webinar attendees told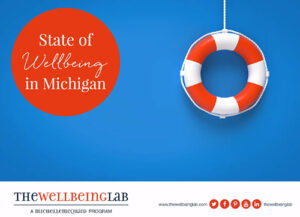 Roughly 75 percent of those who participated in a recent survey in Michigan said they were somewhat or very lonely.
That and other results on the state of "wellness" in Michigan were presented and discussed during a special MAC webinar on May 11 led by Louis Alloro of The Wellbeing Lab.
This spring, researchers at The Wellbeing Lab headed out into Michigan to measure the well-being of 1,500 people representative of the state. The survey revealed that while 13 percent reported they are really struggling, 10% are consistently thriving and 41.7% are living well, despite struggles.
MAC members may be interested in measuring their well-being using the PERMAH Wellbeing Survey. Individuals can access for free and communities can benefit from the aggregate data (for a small fee) at www.permahsurvey.com.
Alloro also can advise counties on setting up a well-being coalition as was done in Midland County. Contact him at 917-331-0785 or louis@thewellbeinglab.com for more information.