Revenue sharing increase highlights Gov. Whitmer's FY21 budget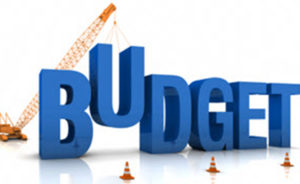 Michigan counties would see a $5.7 million boost to state revenue sharing payments under spending plans released today by Gov. Gretchen Whitmer for fiscal year 2021.
In her second budget plan, Whitmer advises the Legislature to appropriate $232.2 million in statutory revenue sharing for counties, a roughly 2.5 percent increase from FY20 levels, from an $11 billion General Fund. The governor's proposal would extend a recent trend of modest increases in revenue sharing as Michigan emerged from the Great Recession.
Whitmer also is recommending $7.2 million to support recommendations of a joint county-state Jail and Pretrial Incarceration Task Force and $40 million in grants for local governments to address flooding and infrastructure issues created by rising water levels around the state.
"Any increase is good news for our members, who are still struggling with the effects of the Great Recession and state limitations on property tax revenue," said Stephan Currie, executive director of the Michigan Association of Counties. "Still, in other areas of the budget, resources to counties are flat or even trending downward."
Currie noted such areas as:
Funding for county veteran services grants: $2 million recommended for FY21, down from $4 million in FY20.
Funding for Secondary Road Patrol for county sheriffs: $11.1 million recommended for FY21, down from $13 million in FY20.
Reimbursements to county jails for housing state prisoners: $14.8 million recommended for FY21, flat from FY20.
Funding for "essential local public health services": $51.4 million recommended for FY21, flat from FY20.
"We agree with the governor's remarks this week that funding for local services is a crisis created by many decisions over many years in Lansing. We appreciate her commitment to a conversation on addressing that trend. Now is the time to do so, when Michigan's economy is moving at a solid pace," Currie argued.