Why active-active data centers fit the bill for local governments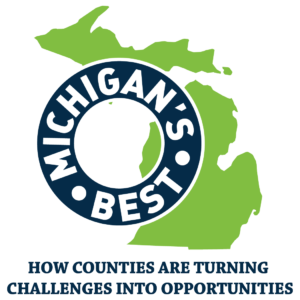 By Wylie Wong
In Michigan's Muskegon County, some departments need 24/7 access to computers, applications and the IP-based phone system, including the Muskegon County Sheriff's Office, the Muskegon County Juvenile Transition Center and the Muskegon County Wastewater Management System.
To improve uptime, the county recently upgraded its IT infrastructure and turned its primary and secondary data centers into an active-active environment. Now, if one data center goes down, the second site automatically continues IT operations. "We are a 24-hour operation. Downtime is not an option," says Ivan Phillips, information systems director for the county.
Local governments are increasingly embracing active-active data center ­configurations to improve resiliency and bolster continuity, says Greg Schulz, founder and senior analyst at StorageIO, an IT consulting firm in Stillwater, Minn. Government agencies rely on ­critical applications such as 911 systems, and residents increasingly want anytime access to services, such as the ability to pay property taxes during off hours.
"More and more are doing active-active. It used to be for the large, high-profile organizations," Schulz says. "There was a perception and belief that smaller organizations didn't need it. But the reality today is that smaller organizations — whether they are small state agencies, counties or cities — are realizing that information access is time- sensitive, and that the risk and cost of not doing active-active outweighs the expense of doing it."
Minimize downtime with active-active data centers 
Bad winter storms have the potential to knock out power in Muskegon County. And while the county uses uninterruptible power supplies and generators, its information systems department doesn't want to take chances. It's moving from an active-passive to an active-active data center model this spring.
With approval from the county board of commissioners, the IT staff replaced aging servers and storage equipment that were reaching capacity with new Cisco Unified Communications System servers, flash storage from Pure Storage, the latest VMware vSphere server virtualization software and VMware Horizon desktop virtualization software.
Each data center is now powered by 10 Cisco UCS B200 M5 blade servers and a Pure Storage X50R2 150-terabyte flash array, which provides enough capacity for growth for the next five years, Phillips says.
It's converged infrastructure that's pre-validated and configured to seamlessly work together, making it easier to deploy and manage, says Mark Hansen, the county's information systems manager.
The county hosts about 150 virtual servers and about 600 virtual desktops for its employees. Nearly every county department relies on the IT infrastructure, including the county airport and a court system that is going electronic and paperless, Phillips says.
The county spent more on hardware to deploy the active-active configuration, but it's worth it, Phillips says. In the past, a prolonged power outage would have forced the IT staff to manually bring applications up in the secondary data center.
Now, with Pure Storage software, data replicates from one data center to another while the county operates the virtual servers and desktops as a single stretched cluster, meaning they are load balanced, with half the virtual machines running in the main data center and the other half in the second data center, Hansen says.
If one data center goes down, VMware software will automatically migrate those VMs to the second data center. "If servers go down, our users will never know it. There will be no disruption in service, which is our goal," Hansen says.
The active-active configuration also allows the IT staff to update software and firmware without causing downtime. "We can upgrade and do maintenance and keep operations running," says Dave Majeski, the county's system administrator. 
Wylie Wong is a freelance journalist who specializes in business, technology and sports. He is a regular contributor to the CDW family of technology magazines.
This article originally appeared at StateTech Magazine. It was reprinted with permission in the April 2020 edition of Michigan Counties.