Legislative Update 12-16-22
New Commissioner School sessions close out with Grayling meeting
MAC Board President Stan Ponstein and Executive Director Stephan Currie led MAC's contingent to the fourth and final in-person session of the 2022 New Commissioner School, held at Kirtland College near Grayling on Dec. 12.
New and veteran commissioners, and others, filled the meeting room at the session, with attendance reaching near 90. Over the four in-person sites this cycle, nearly 250 county leaders participated.
What happened in lame duck?
Details about county-oriented actions in the final days of the 2022 lame duck legislative session can be found in the Dec. 9 edition of Legislative Update.
MAC still accepting applications for policy committees
The work of MAC's seven policy-making committees, which serve a key role in our annual policy platforms each year, will resume in earnest in February 2023.
If you wish to participate in this work, you still have time to apply.
Please send in your application form by Jan. 12, 2023, for consideration.
For any questions about committee applications or service, contact Deena Bosworth at bosworth@micounties.org.
MAC offices to close in observance of Christmas, New Year's holidays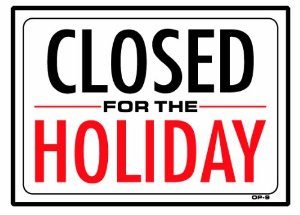 Due to the year-end holidays, the next edition of MAC's Legislative Update will be released on Friday, Jan. 6, 2023.
MAC offices will be closed at noon on Thursday, Dec. 22 for the staff holiday gathering.
MAC will observe the Christmas holiday on Friday, Dec. 23 and Monday, Dec. 26.
MAC's offices will be open during the holiday week on Wednesday, Dec. 28 and Thursday, Dec. 29.
Cannabis agency to host educational webinar on Dec. 22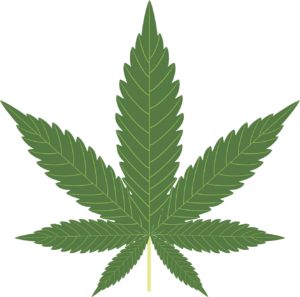 The Cannabis Regulatory Agency (CRA) will hold a webinar on Dec. 22 at 10 a.m. (EDT) to discuss:
The impact of evidence-based cannabis education and advocacy in healthcare, business and legislation
An overview of the 2023 Marijuana Operation and Oversight Grant for education, communication, and outreach regarding Medical and Adult-Use cannabis
Areas of public health education needed among Michigan's cannabis and healthcare communities
How to achieve an environment of safe and informed consumption amongst cannabis consumers 
For counties: The benefits of incorporating evidence-based cannabis education and outreach in current public health practices
For cannabis license holders: The benefit of incorporating evidence-based cannabis education and outreach to lay a solid foundation for their community investment plan to qualify for Gold All-Star status with the CRA
The presentation will be followed by a question-and-answer session which will allow the attendees to ask questions that may be answered in real-time.
Passcode: 089012
Telephone: USA 215 446 3656 US Toll, USA 888 363 4734 US Toll-free
Conference code: 3392693
Previous CRA Education Sessions are available on the CRA website; click here to be directed to the CRA video library. 
The Michigan Legislature has appropriated $3 million for the Marijuana Operation and Oversight Grants. These grants are available to Michigan counties for education, communication, and outreach regarding the Michigan Medical Marijuana Act and the Michigan Regulation and Taxation of Marijuana Act. Grants provided under this section must not be used for law enforcement purposes.
The completed Marijuana Operation and Oversight Grant application must be received no later than Jan.  1, 2023. The amount of funds available to each county are posted on the Cannabis Regulatory Agency website.
Staff picks