Legislative Update 3-10-23
Registration opens for 2023 Legislative Conference

Registration opened today (March 10) for the 2023 Michigan Counties Legislative Conference, the first of MAC's two signature events for our 125th Anniversary year.
This year's event will be April 24-26 in Lansing, with sessions at both the Radisson Hotel and the Lansing Center. The event is co-hosted by the Michigan County Medical Care Facilities Council (MCMFC).
Gov. Gretchen Whitmer has been invited to keynote the conference, with her remarks currently scheduled for Tuesday, April 25.
Additional plenary sessions will feature:
A discussion with the Legislative "Quadrant" (the four senior officials in the House and Senate) led by MAC's director of governmental affairs, Deena Bosworth
"A National Perspective on the County Landscape and Priorities" by Matt Chase, executive director of the National Association of Counties
A MAC Legislative Update from MAC's Governmental Affairs staff
A State of MAC report from MAC Executive Director Stephan Currie
Remarks from MAC President Stan Ponstein of Kent County
Breakout sessions on current challenges for county leaders will include the impact of electric vehicles on road funding, trial court funding, running effective meetings with Robert's Rules of Order, property tax limitations and litigation and maintenance on dams.
A Legislative Reception will be held on the evening of Tuesday, April 25, during which MAC will present its County Advocate Awards for legislative service in 2022.
MCMCFC members may attend special sessions for them on human trafficking, the state's Freedom of Information Act, the opioid settlement funding and survey readiness. These sessions have been submitted to WNA CEAP for approval to award contact hours. Wisconsin Nurses Association is an accredited approver by the American Nurses Credentialing Center's Commission on Accreditation. These sessions also have been submitted to NAB for Nursing Home Administrator credits.
The conference will be an in-person event.
Your member registration fee of $405 provides access to all conference events, snacks at the Radisson Hotel on Monday afternoon, the Legislative Reception with appetizers and beverages, two breakfasts at the Lansing Center (Tues-Wed), lunch on Tuesday at the Lansing Center and a boxed lunch on Wednesday you can take with you on your journey home.
Those eligible for the member rate include county commissioners, county administrators, county clerks, county treasurers, county registers, county prosecutors, county sheriffs, county drain commissioners, county department heads and employees and staff of MCMCFC member facilities.
Early-bird Member Rate $405 ends April 3
Early-bird Non-member Rate $480 ends April 3
Member Regular Rate $475
Non-member Regular Rate $550
Please note that single-day rates will NOT be offered
Last day to cancel is April 14
Hotel information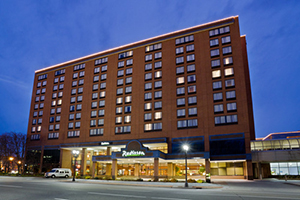 The Radisson Hotel Lansing at the Capitol is again providing a special group rate for the event and is connected via the newly renovated pedestrian bridge to the Lansing Center itself. The bridge now offers improved lighting, new security systems, ventilation system and carpet.
The cutoff date to reserve your room in the conference block is April 3. There is no guarantee that rooms will be available until April 3, so you are encouraged to reserve early.
Call 1-800-333-3333 or click HERE to make your reservation.
Radisson Hotel Lansing | 111 N. Grand Ave. | Lansing, MI 48933
Room rate: $142.95* | Event code: MAC423
Check-in is 4 p.m.; check-out is 12PM
Valet parking is $20 per vehicle per night
*Rate does not include 13% tax

Tax-exempt status: For any Radisson Hotel overnight guest(s) to be eligible for tax-exempt status, (1) the room must be paid for directly by the guest's government agency, either with a check or credit card, and (2) the guest must provide a copy of the agency's tax-exempt form. Tax-exempt status is not granted for rooms paid for by the individual, even if getting reimbursed.
Hotel Cancellation Policy: You may cancel with a full refund up to 72 hours prior to arrival. Cancellations received within 72 hours or arrival will forfeit one (1) night room and tax.
Podcast 83 team reviews legislative action on state spending, NACo activities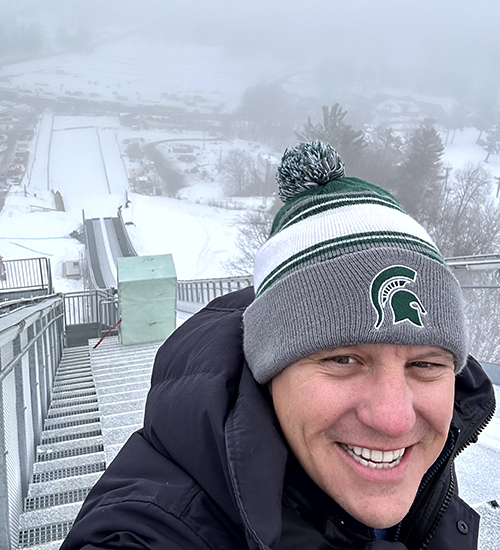 In their regular weekly episode, MAC's Podcast 83 team discussed the following news involving county governments in Michigan:
Legislative passage of a billion-dollar spending plan for economic development
Activity from the 2023 National Association of Counties conference in Washington, D.C., in February
Litigation involving fees charged by Michigan trial courts
Podcast host Stephan Currie's visit to the Upper Peninsula for the 2023 Continental Cup ski jump competition in Dickinson County
See the full video, recorded on March 6.
Previous episodes can be seen at MAC's YouTube Channel.
And you always can find details about Podcast 83 on the MAC website.
Audio versions of Podcast 83 also are now available via the Spotify app.
Participation forms for opioid settlements coming soon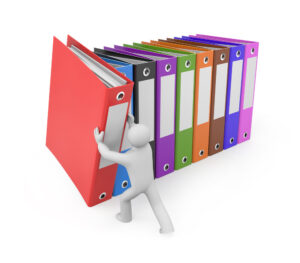 Local governments will be given an opportunity to participate in national Opioid Settlements with Teva, Allergan, CVS and Walmart. Collectively, these settlements are expected to bring in around $450 million to Michigan and will have the same allowable uses of funds as the J&J and Distributors settlements.
To participate in these settlements, counties must complete a participation form and return the form by April 18. County governments should expect to receive the participation email no later than Tuesday, March 14. The participation forms will be sent in a single email and will use Docusign. The form can be signed electronically or signed physically, scanned and emailed back. 
We encourage all counties to participate in these additional settlements.
For more information on this issue, contact Amy Dolinky at dolinky@micounties.org.
MAC releases templates to assist with opioid settlement planning

MAC has created supplemental documents to the Michigan Opioid Settlements Funds Toolkit: A Guide for Local Spending. The new templates being released include:
Spending Plan Template (PDF) (Excel)

Excel file that outlines what information should be captured for each strategy being funded that will assist with future reporting

PowerPoint Presentation Template (PDF) (PowerPoint)

PowerPoint file that provides an overview of the opioid settlements, allowable strategies to fund, and areas for input of specific information around strategies the county will be funding

Annual Report Template (PDF) (Word)

Word file that outlines information that counties can share publicly on an annual basis through their website and with community partners that includes key questions to answer to increase public understanding, process, and transparency
Additional guidance from national organizations around specific metrics associated with activities are expected to be released later in the year
The National Association of Counties, in partnership with Johns Hopkins Bloomberg School of Public Health, has also released a quick guide for completing a needs assessment, The Principles Quick Guide to Conducting a Needs Assessment to support counties in understanding community needs and assisting in tailoring services to meet those needs.
If you have specific template documents that you would like created, or questions, please contact MAC's Amy Dolinky at dolinky@micounties.org.
Act by March 14 on 'ROBIN' broadband grants
Grant applications for the Realizing Opportunity with Broadband Infrastructure Networks (ROBIN) program are due by 4 p.m. on March 14. Almost $240 million is available for "last mile" and "middle mile" infrastructure for communities who partner with an internet service provider. The infrastructure must be used to expand broadband in unserved areas.
The Michigan High-Speed Internet Office (MIHI) will evaluate the applications and release funds in late spring or early summer 2023; all funds must be expended by 2026. For more information on the ROBIN program, please follow this link.
The ROBIN program is just the first of two major federal investments in broadband expansion. MIHI is currently in the data collection phase of administering the second program: Broadband Access, Equity, and Deployment Act (BEAD), a whopping $1.6 billion for unserved and underserved communities.
The MIHI team continues to travel across the state this winter and spring as part of its MI Connected Future Listening Tour gathering input from the public. They visited Lapeer and Marysville earlier this week and will be in Bad Axe on March 14. Please find a complete list of upcoming tour locations here.
For more information on MAC's broadband policy work, contact Madeline Fata at fata@micounties.org. 
ARP reporting portal will open on April 1, NACo advises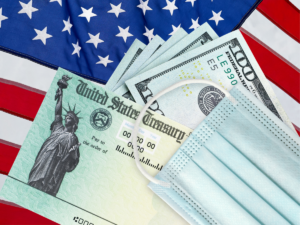 The National Association of Counties issued the following alert on Thursday:
"Here's an update from the U.S. Department of Treasury regarding new reporting requirements for the upcoming Project and Expenditure (P&E) Report due April 30, 2023, for the ARPA State and Local Fiscal Recovery Fund. The portal will not open until April 1, 2023, for counties to submit their P&E Reports. These updates apply to all counties unless a county allocated its entire ARPA allocation towards the $10 million revenue loss standard allowance.
"The P&E Report updates include:
Unique Entity ID Requirements for Subrecipients and Contractors: All subrecipients and contractors are required to have a Unique Entity ID (UEI) and have that number included as part of the reporting process. The UEI is the replacement for the previously used DUNS numbers, and they are issued by SAM.gov. While this requirement is not new, starting in April 2023's P&E Report the report form will now return an error when no valid UEI is provided when creating new Subrecipient or Contractor entities. This was previously not explicitly required, but strongly urged by Treasury.

Treasury has stated that for the April 2023 P&E reporting form, if a pre-existing subrecipient or contractor record does not have a UEI, the system will simply flag it as a warning but not prevent them from submission of the entire P&E report.
However, ANY NEW subrecipient or contractor records will be required to have their UEIs provided and they cannot create those entities without one.
Treasury has stated they DO NOT KNOW how long they will be able to keep this flexibility available after April 2023 so counties should get their UEIs together ASAP.

New Subaward/Direct Payments Entity Type: All Subawards/Direct Payments records will be required to have an "entity type" selected before a subaward can be created. This field will capture whether the entity receiving the award or payment is a Subrecipient, Contractor, or Beneficiary. If a county attempts to create a new subaward for a subrecipient without a populated entity type field will result in an error.
"For more information, go to Treasury's Recipient Compliance and Reporting Guidance page."
CRC webinar analyzes Michigan budget situation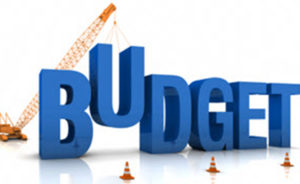 The nonpartisan Citizens Research Council of Michigan, in partnership with the MIRS News Service, hosted a webinar to break down Gov. Gretchen Whitmer's fiscal year 2024 budget and the state's financial situation.
MAC is a longtime supporter of the council's work and encourages members to check out the webinar video or slides.
To watch the video, click here.
To review the slides, click here.
Governor appoints Kent commissioner, MAC director to housing panel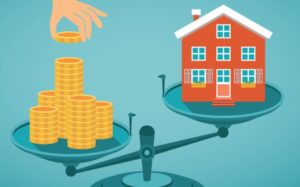 A Kent County commissioner and the executive director of MAC were included in appointments by Gov. Gretchen Whitmer for the Michigan State Housing Development Authority (MSHDA) Statewide Housing Partnership.
 David Bulkowski, of Grand Rapids, is a commissioner for Kent County and serves as executive director at the Disability Advocates of Kent County. He is appointed to represent community development or advocacy organizations that provide services or housing to families or support other organizations who do.
Stephan W. Currie is executive director of Michigan Association of Counties and serves as a member of the Horizon Bank Advisory Board of Directors. He is appointed to represent local government, which might include representatives from county or municipal government associations.
Last year, Whitmer signed Executive Order 2022-10 establishing the Statewide Housing Partnership. Its primary responsibility is to develop a strategy to implement the Michigan Statewide Housing Plan released in 2022 and make recommendations to MSHDA on how best to achieve its goals. The plan presented opportunities for organizations to partner on common objectives, including rehabilitating and stabilizing the housing supply, reducing equity gaps and homelessness and increasing home energy efficiency and weatherization.
The new Statewide Housing Partnership will lead a coordinated, data-driven, outcome-oriented approach to housing, ensuring that all Michiganders have a safe, affordable place to call home. They will also establish regional consortiums to ensure statewide initiatives build on local efforts whenever possible, and they will keep Michiganders updated on their progress with public-facing communications. The partnership will dissolve on Sept. 6, 2024.
As part of this process, the partnership will hold a facilitated work session to start laying the groundwork for a formal RHP and learn how regional collaboration is key to advancement of the plan. County leaders interested in participating in one of these meetings should go to the registration link.
Staff picks