Legislative Update 3-13-20
MAC issues committee, conference updates in response to coronavirus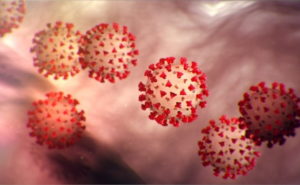 With coronavirus confirmed in Michigan, MAC has announced several steps to respond to the coronavirus situation in the interests of minimizing risk to members and staff alike.
First, we have created a resource page for county leaders in responding to the crisis. This page will be updated regularly.
Second, for members of our policy committees, we are shifting all upcoming meetings to teleconference-only sessions until further notice. Our staff will be in contact with committee members on the details of these sessions. As we already routinely offer a teleconference option to committee meetings, you should see a seamless transition.
Third, we have prepared for the option of MAC staffers to work at home, rather than in our Lansing offices. Each staffer will have a laptop that connects to our file system and phone access will be maintained via cell lines. You will still be able to call our main number, 517-372-5374, and a MAC staffer will answer your call.
We have NOT yet taken this step, but it is important to be ready to do so as events dictate. If we do shift to working at home, all members will be alerted by email.
Fourth, we are consulting with MAC Board leadership and our venues and monitoring advisories from county and state health officials as we continue planning for our 2020 Legislative Conference in Lansing April 15-17. As of this moment, the conference is still set to go forward as scheduled. As in all things, our decisions will be driven by what is in the interest of public health. Gov. Whitmer has ordered a halt to large gatherings until April 5.
We have advised all registered attendees that they may cancel with a full refund.
Legislative approves $312 million in immediate spending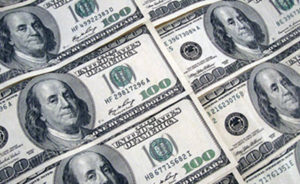 An additional $312.3 million in state spending was passed by the Legislature this week and sent to the governor's desk for signature.
Senate Bill 151 contains adjustments for FY 2019-20, including:
$10 million for coronavirus public health emergency state and local preparedness and response activities
$15 million for the Coronavirus Response Fund
$5 million for High Water Infrastructure Repair grants
$1 million for county fairs, shows and expositions
$128,000 for the Prosecuting Attorneys Coordinating Council's IT system
$500,000 for court-appointed special advocates
$3.2 million for behavioral health system redesign
$11.3 million to replace the MiSACWIS (child welfare IT system)
$16 million to support Pure Michigan
$37 million for 85 Michigan enhancement grants (specific special projects outline here) 
Muskegon County also was appropriated $2 million for the Muskegon Federally Qualified Health Center.
For more information on this issue, contact Meghann Keit at keit@micounties.org.
UP Natural Resources Commission bills introduced in House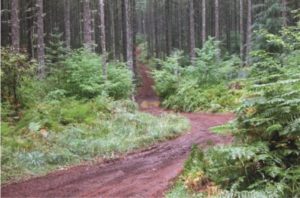 A package of bills that would give more local control to the Upper Peninsula in how they regulate hunting and fishing has been introduced in the House. House Bills 5592-5594 and Joint Resolution Q would create the Upper Peninsula Natural Resources Commission and grant authority to the commission on decision-making concerning the UP's vast hunting and fishing landscape.
Joint Resolution Q would alter the state constitution to create the UP Natural Resources Commission and supplant the authority of the Natural Resources Commission for the Upper Peninsula. The current Michigan Natural Resources Commission (NRC) was created by Proposal G of 1996 when it passed overwhelmingly by over a million votes from Michiganders. The intent of the NRC was to "use sound scientific management in making decisions regarding the taking of game" and to set some Department of Natural Resources (DNR) policies and procedures. The Commission consists of seven members who are appointed by the governor and confirmed by the Michigan Senate.
The commission has come under fire in recent years legislators for the approved ban on deer and elk baiting. Under the current ban the entire lower peninsula and parts of the upper peninsula are disallowed from using baits like corn or other vegetables in order to prevent the spread of Chronic Wasting Disease (CWD). A bill that would've overturned the controversial order was vetoed late last year by Gov. Gretchen Whitmer.
The UP Natural Resources Commission, just like the NRC, would consist of seven members, all of whom must be residents of the UP and all shall be appointed as follows: 1 appointment by each member of the House of Representatives that represent the UP; 2 appointments by the member of the Michigan Senate that represents the UP; and 2 appointments by the governor. The UP NRC would have the authority to make rules regarding the taking of game or sportfish that have any an impact on the UP. This resolution would go to the vote of the people.
The House bills, by Reps. Beau LaFave (R-Dickinson) and Greg Markkanen (R-Houghton) both from the UP, would make necessary changes to the Natural Resources and Environmental Protection Act. HB 5592 would grant the new commission the ability to regulate all game, and HB 5593 would grant the commission the ability to regulate all fish. HB 5594 would create the commission statutorily. 
The three bills are tie-barred, which means they must all pass in order for them to go into effect. MAC has not yet taken a position on the bills.
For more information on this issue, contact Michael Ruddock at ruddock@micounties.org. 
MAC launches #ParticipationIsPower campaign on salary data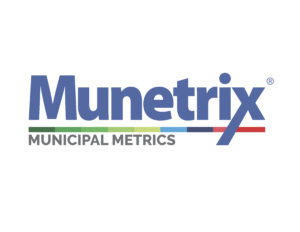 The Michigan Association of Counties, in partnership with Munetrix, a Michigan firm specializing in government data, has developed a new salary survey database and tool. The first phase of this tool will focus solely on sheriff deputies and their pay and benefits. This tool is designed in response to our members voicing their concern about the increasing cost of salary surveys. This our first step in providing a more robust salary survey tool that covers all departments and will be consistently updated.
"This cloud-based system was developed for ease of use by participating members," said Stephan Currie, MAC's executive director. "And MAC and Munetrix are committed to providing staff and training support to ensure our members get the maximum value from their participation. Our motto is #ParticipationIsPower."
Munetrix already has conducted multiple training webinars on how to upload data to the system. If you did not participate in one, you can view a recording of a session below.
Salary Survey Training Webinar
Please check the Munetrix page on the MAC website regularly for additional updates as the Salary Survey is rolled out to members.
Voters give broad approval to county millage requests
Voters showed strong support for county millage requests in elections this week, with 35 of 38 county requests gaining approval in unofficial results tallied by the MIRS News Service in Lansing.
Requests were primarily renewals of existing levies to support everything from public health and veterans services, to public transportation and 911 services.
In Dickinson County voters rejected a public health millage increase but did renew an existing PH levy. Voters in the same county rejected a new levy for conservation districts.
And Saginaw County voters rejected a new levy for MSU Extension.
National news from NACo