Legislative Update 8-20-21
MIDC survey participants warn against premature funding changes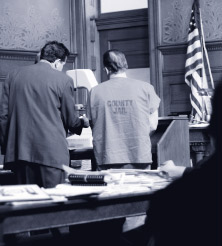 The Michigan Indigent Defense Commission (MIDC) has approved a local share study, required by statute to be submitted to the Legislature by October. The MIDC contracted with Public Sector Consultants to review the current local share formula and conduct stakeholder interviews.
Study participants largely fell into two categories when asked about types of funding systems: support for full state funding or maintaining the current funding structure, in which funding is a combined effort between the State and local systems. MAC and county stakeholders were part of a focus group that reminded evaluators that the 1978 Headlee Amendment was the impetus behind the current formula, and it would be nearly impossible to identify any other funding structure that does not violate the Michigan Constitution.
The report makes note of the Headlee issue and, in large part, suggests any changes to the formula would be premature as implementation of the MIDC process and standards are only a few years old. The report states, "Other participants used stronger language, labeling a reevaluation and potential formula amendment as a 'reckless' undertaking that could 'collapse' the current system."
Overall, the report recommendations were to delay formula amendments, which MAC supports. Also made were recommendations to explore further regionalization efforts, require reimbursement collection reporting and establish a reevaluation timeline. In conclusion, the report states, "Participants during all phases of this project have conceded that while the funding formula may not be perfect or final, altering it now would be a disservice to local jurisdictions and the defendants they serve."
The full report can be found here, beginning on page 63.
For more information on this issue, contact Meghann Keit-Corrion at keit@micounties.org.
Michigan AG signs on to opioid settlement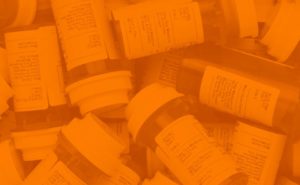 Michigan Attorney General Dana Nessel has officially signed on to a proposed multi-billion-dollar national opioid settlement with Johnson & Johnson and the three largest pharmaceutical distributors in the country: Cardinal Health, McKesson and AmerisourceBergen.  
Nessel's office called the agreement "historic" and "result of ongoing efforts to hold these companies responsible for their roles in contributing to the opioid epidemic gripping this country." 
Her office added: "Depending on the allocation metrics and participation of local units of government, Michigan stands to receive up to nearly $800 million from these defendants over the life of the settlement, with priority placed on spending for treatment and prevention. Only the 1998 national tobacco settlement has involved more dollars than this proposed settlement.
"The state deadline to join the settlement is Saturday, Aug. 21. Next, the defendants will evaluate the extent of state sign-ons and determine if they wish to continue the process. They have up to 14 days to do that. If the defendants decide enough states have signed on, then the process moves to the local government sign-on period, which is 120 days. Following that timeframe, the defendants will determine if enough local governments have signed on to move forward."
For more information on this issue, contact Meghann Keit-Corrion at keit@micounties.org.
Don't delay another day on registration for Annual Conference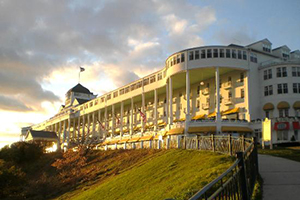 With more than 300 people now registered to attend the 2021 Michigan Counties Annual Conference, county leaders who are not registered should do so immediately.
Why?
First, available rooms at the historic Grand Hotel are dwindling. Also, the discounted room deal for the event will expire on Aug. 26. After that, room nights at the Grand will be substantially higher than the amounts you now can see on our conference portal.
Second, MAC has made a special extension of the early-bird conference pricing of $375 for members; this extension, though, lasts only through Aug. 31.
Also continuing is the special deal for the conference with Shepler's Ferry service. Attendees will able to travel to Mackinac Island from either of Shepler's locations in Mackinaw City or St. Ignace for a roundtrip price of $21 ($12 for children). You can make your reservation via Shepler's website (www.sheplersferry.com) using the promo code MCMCFC2021 or by calling 800-828-6157 and referencing the MAC/MCMCFC conference.
Don't delay. Get registered today.
For specific questions on conference logistics, you may contact conference@micounties.org.
Senate trio bidding to allow Medicaid benefits for jail inmates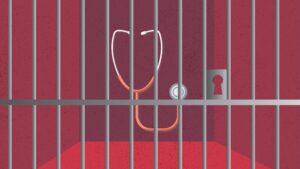 A bipartisan trio of U.S. senators will introduce legislation to address the Medicaid Inmate Exclusion Policy (MIEP). U.S. Sens. Bill Cassidy (R-La.), Ed Markey (D-Mass.) and Jeff Merkley (D-Ore.) said they would be introducing the Due Process Continuity of Care Act, which would amend the MIEP to allow individuals who have not yet been convicted of a crime to keep their Medicaid benefits.
Under current federal law, health benefits are denied to individuals in jail awaiting adjunction with no differentiation between other individuals who are serving time post-conviction. Nationally, local jails admit 11 million people a year, with 60 percent in the pre-trial phase and a large portion qualifying for Medicaid. The current ban on their use of Medicaid benefits puts a large administrative and financial burden on local jails and taxpayers who take on the costs of care for the inmate.
The legislation would allow for Medicaid coverage for pretrial detainees and provide $50 million in planning grants and technical assistance to state and local governments for implementation. The Due Process Continuity of Care Act will be introduced this September.
MAC supports this concept and will continue to monitor the legislation's progress through Congress.
For more information on this issue, see this National Association of Counties report or contact Meghann Keit-Corrion at keit@micounties.org.
Staff picks