Legislative Update 8-25-23
Annual Conference: Platforms now on website for member review
On Oct. 3 at the 2023 Annual Conference, commissioners in attendance will assemble for the Annual Business Meeting to review and approve policy platforms that govern MAC's advocacy work in Lansing and Washington, D.C.
Draft versions of those platforms, approved by the MAC Board of Directors earlier in August, are now available on the MAC website. Access to this part of the website is password-protected, but all county board offices have access credentials. Check with them for your county's credentials if you do not already have them.
According to the by-laws, MAC members may offer amendments in two ways:
Submit an amendment to the MAC offices at least five (5) days prior to the opening day of the MAC Annual Conference (or Sept. 26 this year); or
Submit an amendment from the floor during the Annual Business Meeting on Oct. 3.
Please note that amendments submitted in advance require a majority vote on the floor for approval, while amendments submitted on the floor during the session require a 2/3 vote of members attending.
For any questions on the platforms, contact Deena Bosworth at bosworth@micounties.org.
To submit an amendment, email the finished text to despins@micounties.org.
Registration continues for the 2023 Michigan Counties Annual Conference to celebrate MAC's 125th Anniversary.
For details on pricing, hotel and more sessions, please click here.
For questions about MAC events, contact Tammi Connell at connell@micounties.org.
Whitmer energy plan will reduce local control, MAC has learned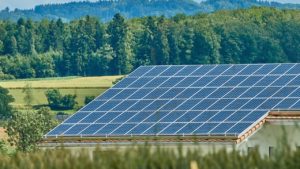 A renewable energy plan to be announced by Gov. Gretchen Whitmer next week could prove detrimental to local governments, MAC has learned.
Whitmer will be making an announcement on energy as part of an Aug. 30 event to share her top legislative priorities for the fall. MAC anticipates legislation will be introduced shortly after her address granting all authority for solar and wind development siting to the state, stripping local control over such questions.
The plan, MAC has learned, would let the Michigan Public Service Commission work directly with electric utilities and independent developers to determine the location and size of solar and wind farms. It will likely mirror previous attempts by the Legislature to preempt local control over aggregate mining operations.
MAC opposes any plan that eliminates local control and places the regulating authority in the hands of the state. A more detailed analysis of Whitmer's proposal, plus a digital advocacy campaign, will be developed once the legislation is introduced.
For more information on this issue, contact Madeline Fata at fata@micounties.org. 
Clarifying the upcoming changes in Child Care Fund reimbursement rates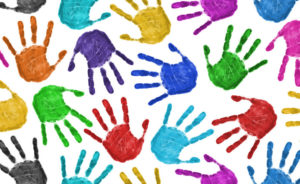 The FY24 state budget includes $31.5 million to implement a recommendation from the Task Force on Juvenile Justice Reform to statutorily increase the state Child Care Fund reimbursement rate from 50 percent to 75 percent for community-based juvenile justice services. This budget takes effect on Oct. 1, 2023.
Currently, the reimbursement rate for residential placements and community-based services is at 50 percent. Beginning in FY24, community-based services will be reimbursed at 75 percent. However, residential services will remain at the 50 percent reimbursement rate.
As one of the recommendations from the Task Force on Juvenile Justice Reform, the intent of a 75 percent reimbursement rate for community-based services is to incentivize jurisdictions to utilize community-based services in lieu of incarceration.
In addition to the changes to the Child Care Fund in the FY24 budget, legislation has been introduced to implement the recommendations from the Task Force on Juvenile Justice Reform. House Bill 4624, by Rep. Christine Morse (D-Kalamazoo), would codify the increase to 75 percent reimbursement for community-based services, along with requiring the use of evidence-based practices, risk and assessment screening tools and more.
The requirements outlined in HB 4624, however, will NOT be mandated until the bill is signed by the governor – implementation is likely in FY25. This package is currently awaiting additional testimony in the House Criminal Justice Committee, and MAC anticipates action on these bills this fall. The changes to the Child Care Fund requiring the use of research-based practices and risk and needs assessments can increase system consistency, improve equity and in other states have led to reduced use of incarceration and cost savings.
But again, as of Oct. 1, 2023, the 75 percent reimbursement rate will apply only to community-based services. Residential placement expenses will continue to be reimbursed at 50 percent.
For more information on this issue, contact Samantha Gibson at gibson@micounties.org.
Podcast 83 talks with backer of septic code legislation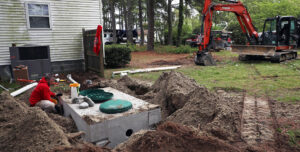 Rep. Phil Skaggs, D-Kent and a former Kent County commissioner, is the guest in a special episode of Podcast 83 focused on regulation of septic systems.
Skaggs is the lead sponsor of House Bill 4479, which is part of a legislative package to institute a statewide septic code, a topic of great controversy in many counties.
Among points made by Skaggs during the discussion:
Septic issue has been "discussed in Lansing for decades"
Septic pollution is "serious problem" in many communities, with "15 percent to 25 percent" of septic systems are failing
Introduced bill to "help start a discussion"
Need regular inspections because so-called "point of sale" inspections "don't work"
HBs 4479–80, by Skaggs (D-Kent) and Rep. Carrie Rheingans (D-Washtenaw) respectively, and Senate Bills 299–300, by Sen. Sam Singh (D-Ingham), would require homeowners with onsite wastewater treatment systems to have them inspected every five years.
As of 2020, about 30 percent of state households relied on septic systems, but many are aging and facing failure. The intent of the legislation is to protect waterways from contamination and combat illness caused by increased levels of E. coli and algae blooms. While Michigan remains the only state in the nation without a statewide septic code, the proposed policy changes may be overly burdensome.
A few county boards already have adopted resolutions in opposition to such legislation. MAC has not yet taken a position on the package, but it is participating in a workgroup analyzing the issue.
View the full video of the episode, recorded on July 25, by clicking here.
Previous episodes can be seen at MAC's YouTube Channel.
And you always can find details about Podcast 83 on the MAC website.
Federal legislation shared on PFAS regulation; court knocks down state controls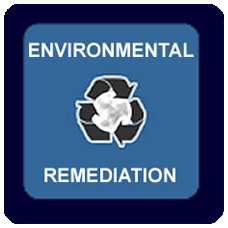 Federal legislation to codify regulation of PFAS was shared recently with stakeholders, including the National Association of Counties (NACo).
PFAS, a toxic "forever" chemical linked to a variety of human ailments and used in fire suppression foam, among other substances, is the target of a bipartisan proposal by U.S. Sens. Tom Carper (D-Delaware) and Shelley Moore Capito (R-West Virginia). The intent is to codify the Environmental Protection Agency's (EPA) rules for safe drinking water standards, incentivize industry leaders to develop innovative technologies to identify PFAS and destroy it and outline best practices for these chemicals. It also would amend the Safe Drinking Water Act State Response to Contaminants program to allow states to assist well owners and authorize a new emergency response program for vulnerable communities.
As owners, users and regulators of water resources, counties are directly impacted by federal regulation regarding PFAS. NACo is seeking inclusion of language to provide local governments with liability protection under the Comprehensive Environmental Response, Compensation, and Liability Act (CERCLA), otherwise known as Superfund. This protection would eliminate the financial burden counties would face when tasked with cleaning up PFAS. NACo supports a polluter pay model to deal with PFAS cleanup.
The need for legislation was reinforced this week in Michigan when the state Court of Appeals invalidated a Department of Environment, Great Lakes and Energy (EGLE) bid to set limits on PFAS levels in drinking water via administrative rules. In knocking down the effort, the stated EGLE did not consider the cost for the industry to comply with the new standards.
For more information on this issue, contact Madeline Fata at fata@micounties.org.
Staff picks