Legislative Update 9-8-23
Conference early-bird prices end at 5 p.m. today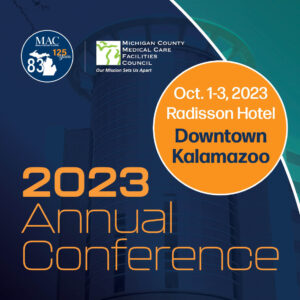 County leaders wishing to attend the 2023 Annual Conference, Oct. 1-3 in Kalamazoo County, have until 5 p.m. today (Sept. 8) to utilize the early-bird price of $415 for members.
Starting tomorrow, a full conference registration will cost a member $490.
In other conference news, the performance team of  "Yellow Brick Dueling Pianos" will be the entertainment after the annual President's Banquet on Oct. 2. This group was chosen for its high-energy approach to audience participation.
Registration for the event, which will celebrate MAC's 125th Anniversary, is online only:
In honor of MAC's anniversary year, the annual President's Banquet will be capped by music and dancing in the ballroom of the Radisson Hotel in downtown Kalamazoo.
Additional highlights for this year's event are:
A keynote from Jeff Butler, a workforce strategist specializing in bridging generational issues in the workplace
A two-part, two-day dive into the details of Public Act 51, the state's road funding formula via workshops held on Sunday afternoon and Monday morning
A plenary session on Michigan's affordable housing crisis
MAC's Annual Business Meeting, during which members will review and approve MAC's policy platforms for the coming year
The schedule of the conference is carefully crafted to respect members' weekly schedule, with conference registration opening around noon Sunday and events concluding prior to hotel check-out on Tuesday morning.
Commissioners who attend the conference will earn 3 credit hours for MAC's County Commissioner Academy.
House committee considers bills to add judges in Kent and Macomb counties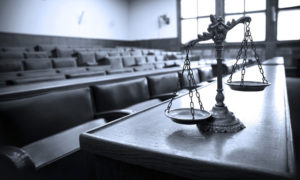 Macomb County would get a new probate judge and Kent County a new district judge under legislation reviewed this week by the House Judiciary Committee.
The committee heard testimony on House Bills 4823 and 4920, by Rep. Doug Wozniak (R-Macomb) and Rep. John Fitzgerald (D-Kent) respectively.
HB 4823 would add a third judge to the Macomb Probate Court, while HB 4920 would add a judge to the 63rd District Court in Kent County. However, the Kent addition would still need approval from the Kent County Board of Commissioners if the bill becomes law. After approval from the Kent Board, an election would have to be held in 2024 to fill the new slot.
Committee Chair Kelly Breen (D-Oakland) said the committee will likely vote on the bills at its next session.
MAC supports these bills, as does the State Court Administrator's Office.
For more information on this issue, contact Samantha Gibson at gibson@micounties.org.
Frequently asked questions on opioid settlements documents released

Two new documents have been released to assist counties around the opioid settlements. MAC helped create the documents in collaboration with the Opioid Advisory Commission; the Michigan Departments of Attorney General, Civil Rights, Corrections and Treasury; and the Michigan Municipal League and Michigan Townships Association.
The Michigan Opioid Settlement Funds Part I: Key Agencies and Settlements document outlines which agencies are involved in the settlement work and provides and overview of all national settlements coming to Michigan.
The Michigan Opioid Settlement Funds Part II: Frequently Asked Questions document answers questions commonly asked by local governments, providers and the general public.
For more information on this issue, contact Amy Dolinky at dolinky@micounties.org.
Staff picks